02.
PRODUCTS
Product Series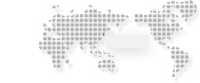 Sales:
+86-21-51095021

online support
MQ7842
36V~72V input, 5V/30W or 12V/
30W

single output, isolated DC-DC Converter
Product
Product Features
Applications
The MQ7842 Power Modules are isolated single dc-dc converter that operate over a wide input voltage range of 36Vdc to 72Vdc and provide a precisely (2%) regulated dc output in1"*2"size. Such a module is suitable to application with 36V/48V/72V application. The modules have a maximum output power 30W with typical efficiency to 85% at full load.