02.
PRODUCTS
Product Series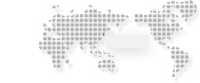 Sales:
+86-21-51095021

online support
MQ78T
PoE: 38V~57V,

Aux: 9.5~57V,

dual wide input, single 5V/12V output, isolated DC-DC Converter compliance with 802.3af interface
Product
Product Features
Applications
The MQ78T series of modules are designed to extract power from a conventional twisted pair Category 5 Ethernet cable, conforming to the IEEE 802.3af Power-over-Ethernet (PoE) standard. IEEE 802.3af allows for two power options for Category 5 cables and the MQ78T can acquire the PoE power from external diode bridge output. Aux input can be connected from Aux+/Aux-, it ranges from 9.5V to 57V, and once Aux power is online, PoE will be shutdown automatically.
The MQ78T signature and control circuit provides the PoE compatibility signature and power classification required by the Power Sourcing Equipment (PSE) before applying power to the port. The MQ78T is preset to Class 0 for application flexible.
The high efficiency DC/DC converter operates over a wide input voltage range and provides a regulated low ripple and low noise output. The DC/DC converter also has built-in overload and short-circuit output protection.